Great Teacher Sites

This page is a compilation of some of the best teaching sites on the web that I have encountered. It includes teachers from all over the country. If you know of any others that should be included, please e-mail me and let me know! Click on the large letters or on the underlined words to get to the sites.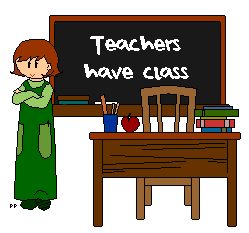 arcia's Lesson Links
Trying to find educational links on the net is made much easier when you check out Marcia' Goudie's absolutely jam-packed site. If you need to find it, it is most likely at this site...lesson plans, resources across the curriculum, book lists, teacher sites, parent sites... it's all here and more!!!! Come here often for the site is constantly being updated with new material.
Mrs.
onneson's Home Page
Ideas for teachers to use in their classrooms, literature units, math and science connections, and lots of information about first grades is included in Mrs. Tonneson's Web Site. You can also find links to other sites, word wall activities, poetry and much more. Check out this beautifully put together site!!!!
Mrs.
itter's First Grade Critters
From poetry to parenting,from homework to word walls Mrs. Ritter's First Grade Critters is a site worth looking at. There are links to lots of sign language sights here, and much more.....Come and see!!!!

inderkorner
Owned by Victoria Smith a K-1 teacher, Kinder Korner is a Resource Website for teachers and others interested in early childhood education, Pre-K through 2nd Grade. There is also an Internet mailing list where teachers can share ideas, ask questions, and talk about what works in your classroom. Take the time to look at this phenomenal website!!!!
Mrs.

c Gowan's First Grade
Mrs. McGowan's First Grade Website is a class website that features kids' work, especially Internet projects, parent/teacher information,reading activities flashcards, links and games. This beautifully put-together and extremely thorough site is a MUST-SEE!!!!!
Miss

euferlings' 1st Grade
This wonderful site was one of the first I discovered and it keeps getting better and better! Here you will find lots of first grade curriculum goodies, links to many wonderful sites for parents, kids and teachers in areas including math, science, reading, holidays and more. Be sure and check out Miss Seuferling's 1st Grade Website
Mrs.

all's 1st Grade
This awesome site by Mrs. Hall from Ohio features lesson plans, science units, Junie B. Jones, information on National Teacher Certification and a very complete list of additional teacher websites for you to explore. There are parent helps, information on first grade curriculum
Mrs.

ynch's Multiage K-1 Class
This K-1 website put together by Mrs. Lynch has classroom information, including a page discussing multiage classrooms. There are poems and songs, thematic units, stuff to make and word wall activities. Take a look.
Mrs.

ehrer's First Grade Class
This first grade web site by Mrs Wehrer in Oklahoma has first grade activities and pictures, word lists, graphic and teaching links and more. enjoy!!
Mrs.

ig's first grade site
You will especially want to look at Mrs. Vig's First grade site for the thematics and lesson plans that are categorized by the month. This is a very helpful site for the busy teacher who is looking for themes.
Mrs.

ohanson's First Grade Site
Enter into the wonderful world of first grade by checking out Mrs. Johanson's Site. Her you will find kid links, teacher links, stuff to make, and much, much more.
ammy's Tidbits
Tammy's Tidbits has EVERYTHING!!!! This page was designed for teachers, students, and parents as a shortcut to finding some of the best educational sites on the internet. This is an AWESOME site!!!
The
eading Lady
So much of what we do in first grade is to teach a child to read. This absolutely wonderful site includes resources for teachers who desire to teach literacy more effectively. The Four Block Method is outlined. there are poetry, readers' theater and author studies available. Best of all, many books and other professional resources are available directly through this site. The Readinglady is definitely a site you will want to bookmark so you can visit it again and again!!!!
Mrs.

alenti's First Grade Class
Click on the doorway to enter Mrs. Valenti's First Grade site. There is SO-O-O much here, including web projects, flash cards, books, links and resources for parents, teachers and children. There are also pages on Special Education and Guided Reading.
The

est Back to School Site Ever
If you are a new teacher wondering what you need to do to set up your classroom, or a veteran teacher looking for some new and creative ideas, this Back to School Site has just about everything you need.
The K-3
eading Rug
This K-3 site Reading Siteincludes a lot of reading strategies and resources. Includes phoenic awarenes, making words, docoding and word attack, a leveled text list, authors, assessment tools and oodles more!!!
Mrs.

lliott's 2nd Grade
I found Mrs. Elliott's 2nd Grade Website to be a beautifully put-together, comprehensive site. It is filled with resources for parents and teachers, games and activities for children, science experiments, and links to many fun sites. Here you can find month by month thematics, teacher how-to's that include across-the-curriculum lesson plans, and webquests. Special note should be made of the Publishing Companies page. This page looks at many of the different curriculums available, what they offer the student, and also comments from teachers who have used them. This site is definitely worth bookmarking!!!
Mrs.

chmidt's
Mrs. Schmidt's1st grade Website is jam-packed of wonderful things! Monthly pages, writing activities, pictures, postcards and more...be sure to have a look.
Mrs.

all's Kindergarten Site
From class mascots, to traveling friends, to postcard exchanges, to math activities and eating the alphabet, you will find Mrs. Wall's Kindergarten page full of fun and intertsting activities. There are also month by month classroom activities that have been posted and can give you lots of ideas of things to do with uyour own class.
The

indergarten and 1st Grade Express
Kindergarten and 1st Grade Express is a class website beautifully put together by Michelina Thornton from Newark, NJ. Included here are thematicunits to use in your classroom, links to teacher sites, some good resources and student links. There are also some great articles about early childhood for parents and teachers.
Mrs.

toll's Kindergarten Site
Mrs. Sroll's Kindergarten site contains information about math and reading centers, and examples of a full day kindergarten schedule and information about a reform grant called "Different Ways of Knowing".
eacher Helpers
Teacher helpers is a well put together site done by Britt Wallberg. Here you can find tsome really great teacher pages, unit pages with some excellent lesson plan suggestions, resource pages to use in your classroom, information links about 4 blocks and an number of great search pages. You will be able to find a lot of what you need right here.
Mrs.

illiamson's Kindergarten Page
Mrs. Williamson's Kindergarten Page is a site serves kindergarten students and their parents. It also offers teaching ideas for educators who work with children in preschool and early elementary grades.
Mrs.

erois Kindergarten Mousehole
A very comprehensive Kindergarten site, you will find a wide variety of resources at Mrs. Serois Mousehole, The sites includes nursery rhymens, discovery bottles, music, games, sptories, lesson plans and also a listing of Kindergarten web sites. This is a site you will want to bookmark!!!!!
Mrs.

Passetto's 4th grade site
Mrs. Passetto's 4th grade site is a class website designed for 4th graders,their families, other classes, teachers, families, students, and friends who would like to learn more about 4th grade and read up on all the wonderful projects done in their class. Of particular interest is the Philosophy Tree, where different character values are addressed, excerpts from student writings about what it means to be an American, a very creative way to post spelling words, and monthly featured websites. There is also a veyr nicely put together listing of teacher links. A really well done site!!!
The

irtual Vine
The Virtual Vine is a website created as a resource for Early Childhood teachers, preschool through second grade. You will find ideas and activities for themes and units, displays, links galore, as well as literacy ideas. Included are things that I've done in my classroom as well as ideas that have been shared among teachers, hence the site name, The Virtual Vine. There are many very useful links. An especially valuable resource on this site is the special education page, which has information about just about anything you might need to learn about children with special needs.




visitors since 1-1-02
FastCounter by bCentral