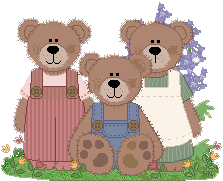 Links to Fun Reading Sites
for Kids

On this page you will be able to find links to some fun places where
you can practice your reading skills.
This is actually a picture dictionary with links to hundreds of carefully chosen children-friendly sites throughout the world. Available in French, German, Portugese and Spanish.
Here you can find many children's stories that can be read on the internet or downloaded, some from well-known published authors and others available only online.
At this site are links to Alphabet stories and activities, Phonics activities, stories to read online, spelling actitives and much, much more. This is a site you will want to bookmark and visit again and again!
Animals for each letter of the alphabet, a poem, and some information about each animal. Available in a standard text version as well as with real audio sound with animated gifs. You can also take a quiz about the animals. A fun site to visit.
Here you will find well written, beautifully illustrated stories online, classics as well as newer stories. Definitely worth a look!
This site has E-book available for purchase, including Classics, Picture books, Story books, fantasy ands much more.
Holiday stories that you can read or have read to you online.
Every Mother Goose Rhyme imaginable can be found here.
Site includes books to read, sounds, mazes, riddles and coloring pages.
One of my personal favorite stories by author Mercer Mayer
Fun and interactive site to help young children to learn ABC order.
There are a lot of fun, learning links on this site, including ABC recognition, beginning books online, coloring activities, games, and some fun quizes you can take to see what you know and what you have learned.
Here you click a letter to hear it's name spoken and to see a picture of something that has that letter as it's beginning sound.
This site has a number of interactive games for Pre-K through 1st grade, including ABC order, sorting, color recognition, and much more. Requires shockwave plug-in.



Please come back here often, because this site will updated frequently

To return to Mrs. Dunkerley's Funsites Page
To return to Mrs. Dunkerley's First grade website